Let me guess: you've been thinking about pursuing freelance writing FOR-EV-ER,
but you don't know how.
So far, all you've done is written some half-hearted blog posts, followed a few writers on Twitter, and dreamed of seeing your name in your favorite magazines. And while you'd love to do nothing else but interview celebs, write passionate op-ed pieces, or shine a light on issues most important to you…you don't know where to start.
Plus, you've heard magazines and newspapers are dying and you're worried about getting into the industry right now (because who wants to be broke?).
But here's the truth: NOW is the best time to become a freelance writer.
The industry is going through some major changes and publications are relying on freelancers more than ever.
Why shouldn't you be one of them?
The Write Pitch is a 6-week hands-on, video-based course for new and wannabe writers looking to break into freelancing without any clips or connections.
Never been published before?
Don't know any editors?
Need help networking?
Want to know how to write a killer pitch?
The Write Pitch is for you!
The Write Pitch will cover:
Why now is the perfect time to get into the freelance writing industry (in spite of what some say)
How to build an audience that will attract readers & editors
Why social media matters & how to build your presence
How to generate a TON of article ideas
How to write kick-ass article pitches
How to network effectively, both on and offline
How to get paid (because being a starving artist is not cool!)
Invoicing, contracts, and basic money management for freelancers
After The Write Pitch, you'll walk away with:
An editorial calendar for your blog.
Proven strategies to grow your blog & social media presence.
At least one salable pitch that has been vetted by your classmates & me.
Sample pitches you can use to help you query publications.
Contact info for editors at some of the top magazines.
A ready-to-use invoice template to send to publications so you can get PAID.
Membership into an exclusive group of Write Pitch alums
ALL of your questions answered + email support from me.
Lifetime access to The Write Pitch course & updates! (like…forever!)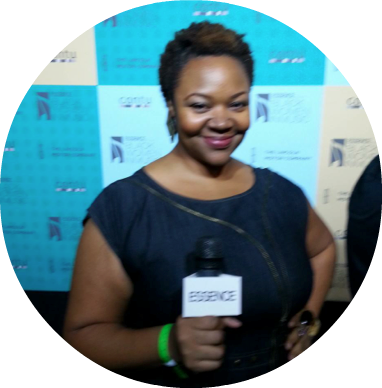 Five years ago I was exactly where you are right now.
I dreamed of pursing a writing career, but had never been published and didn't know how to get on an editor's radar. Since teaching myself the ins and outs of freelancing, my work has been featured in numerous publications including ESSENCE, Heart & Soul, Clutch, JET Magazine, EBONY, GOOD Magazine, The Root, The Grio, and The Guardian, and I have interviewed countless celebrities like Halle Berry, Chris Brown, Viola Davis, Mary Mary, Alfre Woodard, Eve, Tracee Ellis Ross, Octavia Spencer, Tate Taylor, Kelly Rowland, Idris Elba, and OPRAH!
ThroughThe Write Pitch I will share what I've learned over the years + share insights from current or former editors of EBONY, Glamour, Essence, Vibe, Black Enterprise, and O, The Oprah Magazine.
Here's what grads of The Write Pitch are saying:
I am a procrastinator, so I get information but I don't always use it. The information provided in this course was exactly what I needed.
Zanib Karim
Thank you so much for #TheWritePitch Only one week later I pitched idea and it was published today.
Dr. Joy
The Write Pitch motivated me to get off my butt and get going. It was a wonderful platform to help me become more organized and focused on being a better writer. Gaining contacts/networking was great too. I've reached out to other writers in the past for advice and was totally ignored. TWP is a positive platform for development.
Dijon Rolle
#TheWritePitch webinar was worth every penny. I learned a LOT!
Drea E. Hall
Britni is brilliant and so is her course. She provides the tools you need to do your best work — from the basics of pitching to figuring out what your goals are and what kind of writing you want to do. Besides pitching to and writing pieces for publications that I respect, the thing that I'm most proud of is starting a blog in Britni's course and staying with it almost two years later. The Write Pitch didn't only break down freelancing. It also helped me move forward with confidence.
Victoria Bond
I was able to write a pitch better and get published in Salon.
Brandi Green